WHAT IS LOLO ADVENTURE?
Lolo Adventure is an outdoor treasure hunt for epic prizes! We've teamed up with top brands in the overland industry to hide over $25,000 in gear outside for YOU to get out and find.
WHERE DOES THIS TAKE PLACE?

This third season is set in the Pacific Northwest (Oregon & Washington), known to be home of the ever-elusive Bigfoot. Use the provided coordinates and hints given with your Access Pass to search and explore exciting new areas for hidden prize capsules, possibly leading you to Bigfoot and/or a shot at one of our Grand Prizes.
HOW CAN I PLAY ALONG?
Grab an Access Pass for $20 to obtain all search coordinates and receive both written and visual hints to help lead you to Prize Capsules.
*Only those with an Access Pass will be eligible to claim found prizes.
CAN I STILL WIN STUFF IF I'M NOT IN THE PNW?

If you are out of the area and unable to join us in person this season, you've still got a chance at winning prizes!
Join our FREE online hunt by simply signing up below to receive emails containing exclusive deals, weekly giveaways, as well as challenges to earn Grand Prize entries.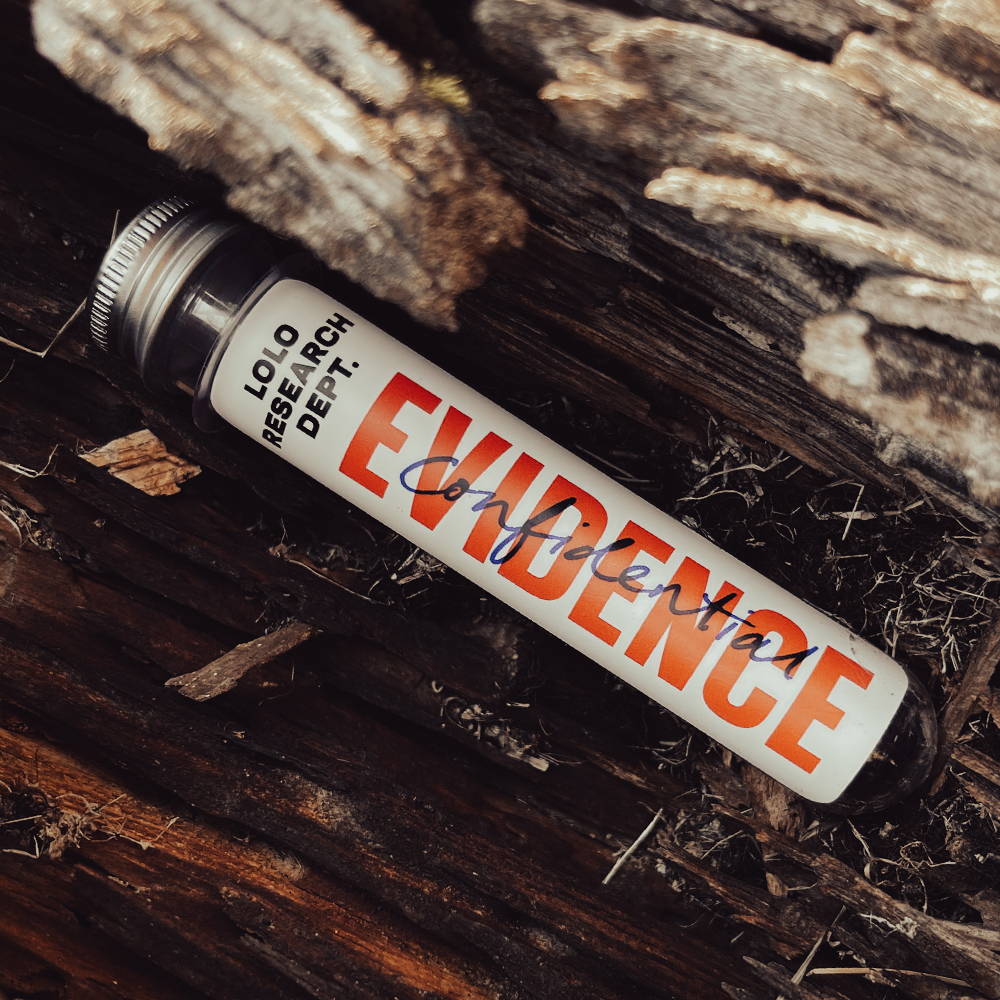 WHAT IS A PRIZE CAPSULE?
The prize capsules are a small transparent tube (as seen in the photo), branded with a Lolo Research Dept. "EVIDENCE" sticker.
Inside the capsule you'll find a prize voucher with a code and instructions to redeem your prize.

WHERE ARE PRIZES CAPSULES HIDDEN?
There are over 75 prize capsules spread throughout Oregon and Washington"Drop Zones".
We often choose unique and challenging spots to hide the capsules (i.e. a tree that looks like an octopus, or a suspicious looking hole in a tree, rock, etc.)

Keep an imaginative and explorative mind state when searching to increase your chance of finding capsules.

We encourage trash clean up while out on the treasure hunt!
Post and tag us (@lolo_overland) in your photos of trash cleanup for extra entries to one of our Grand Prizes!

SAFETY & GUIDELINES

• Be aware of your surroundings and stay alert
• Lock your vehicle and hide items of value out of plain sight
• Stay hydrated and bring emergency food/supplies
• Keep your mobile or communication device charged before exploring
• Tell someone where you are going and when you expect to be back
• Dispose of waste properly
• Respect Wildlife and Private Property

All prizes are hidden without disruption of the landscape or vegetation. Please respect our public lands and vegetation.

We will never hide capsules in areas that involve breaking an entry or damaging property. Please be respectful of all public and private property.

Lolo Overland Outfitting is not responsible for any sort of liabilities while on the treasure hunt, related to but not limited to personal injury, vehicle damage, recovery costs, and not responsible or allowing any disruption to public lands. Please obey all State, Government and Forest Service rules & regulations.

No purchase necessary. Valid to US residents over the age of 18 years. All found prizes redeemable for Access Pass holders only, and must have original (or proof of) voucher to redeem. If unable to redeem in-store, shipping will be available to most locations. Winners may be responsible for shipping costs that might be out of ordinary delivery locations.